Dentist in Park Ridge, IL
All of our professionals at Dr. Hogan's office pursue continuing education to stay abreast of the latest trends in dentistry. The brief descriptions below will assist in introducing our staff members to you.
---
Daniel E. Hogan, B.A., D.M.D.
Park Ridge, IL Dentist
Daniel E. Hogan, B.A., D.M.D. received his Bachelor of Arts from Drake University, majoring in the biological sciences. He earned his Doctor of Dental Medicine degree from Southern Illinois University at Edwardsville School of Dental Medicine. While establishing his dental practice, he also served as an Assistant Clinical Professor in the department of Operative Dentistry at Loyola University School of Dentistry located at the Medical Center campus in Maywood.
Dr. Hogan is a member of the American Dental Association, the Illinois State Dental Society, and the Chicago Dental Society. He acted as chairman of the Park Ridge Dental Study Club in the late 1980's. He is a member of the American College of Oral Implantologists, International Congress of Oral Implantologists and the ADA Clinical Evaluator Panel. In 1988 he provided content support for oral cancer and dental health information included in the Wonders of Life Pavilion at Walt Disney World.
Locally, Dr. Hogan has been very active in community organizations serving as a member of the board of directors of numerous groups including the Park Ridge Jaycees and serving as president of the Rotary Club of Park Ridge, the District 64 Caucus, elementary and middle school PTO's and the Maine South Music Boosters. He was a youth soccer coach and an active leader of Cub Scout and Boy Scout Programs in Park Ridge. He is currently active in the Rotary Club of Park Ridge and with St. Paul of the Cross Church.
Dr. Hogan and his wife of over forty years, Mary Hogan, have two grown children. Their daughter Kate is the Deputy Features Editor for People.com and with her husband have two children.  Their son Dan is a board certified internal medicine physician. He is in his first year of his Fellowship in Gastrointestinal Medicine at Lenox Hill Hospital in New York City, where he resides with his wife and their two adorable Persian cats.
---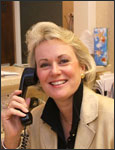 Mary Hogan, B.A., Office Manager
Mary Hogan, B.A., Office Manager, also graduated from Drake University with a Bachelor of Arts degree in Journalism. Mary has had an active role in the practice since its inception, working behind the scenes while raising their two children to her more visible role in the office during the past ten years. Mary is adept at dealing with your insurance claims and will assist you with billing or insurance questions.
Mary maintains an active profile in the Park Ridge community having served as a director or president of numerous organizations including Park Ridge United Way, Park Ridge Pan-Hellenic, Park Ridge (Twentieth Century) Juniors, a local PEO chapter and the Development Council and Governing Board of Lutheran General Hospital. In 2001 she was named Volunteer of the Year by the Rotary Club of Park Ridge and in 2003 was recognized for Excellence in Community Service by the National Chapter of the Daughters of the American Revolution.
---
Carol Melka, B.A., R.D.H., Dental Hygienist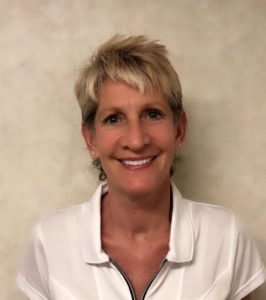 Carol Melka, B.S., R.D.H., Dental Hygienist, has been caring for patients in our practice since 1992. Carol earned her Bachelor of Science degree from
 Loyola University and went on to graduate from the Dental Hygiene program at Loyola University, School of Dentistry.  Carol enjoys the opportunity to have a good laugh with her patients and to listen to their life stories. She keeps the office energized and in good spirits. Carol has two wonderful sons whom she loves and enjoys.
---
Mary Kaye Lavorato, A.S., R.D.H., Dental Hygienist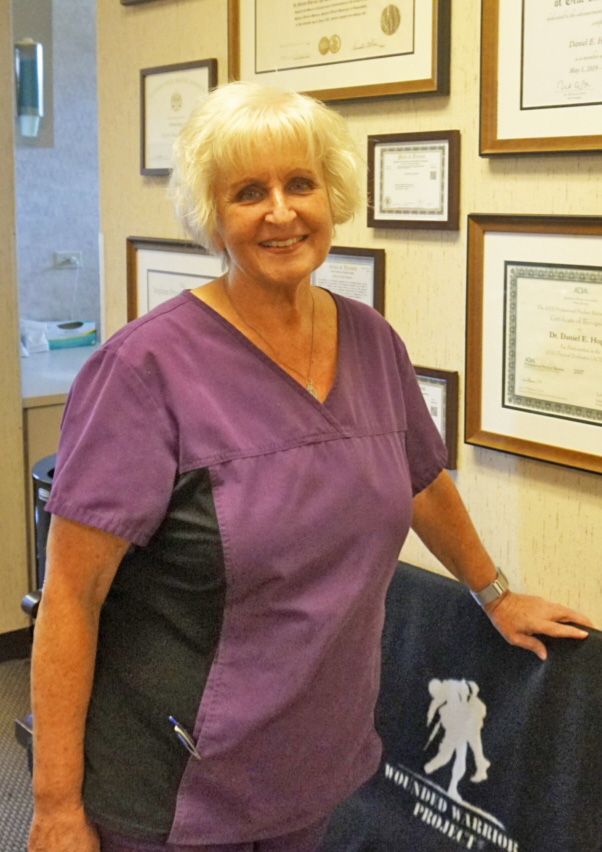 While new to our practice, Mary Kaye brings over 40 years of experience as a dental hygienist.  Mary Kaye earned her Associate Degree in Dental Hygiene from Northwestern University's Dental School and is veryenthusiastic about her profession.  She enjoys the opportunity to get to know our patients and make them feel at ease in the office.  Mary Kaye brings a lively spirit to our office.  When she is not focusing on dentistry, she loves spending time with her husband and married daughters and their families, including their grandchildren.  She also loves traveling and spending time with friends and extended family.
---
Kathleen McCarthy, Dental Assistant, Receptionist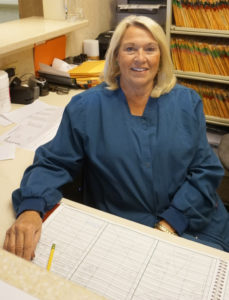 Kathy has been a valued member of our patient care team for nearly 30years.  Her skills as a chairside dental assistant are second to none.  Her pleasant, confident chairside manner keeps our patients feeling comfortable and well cared for during their visits.  Kathy enjoys spending her free time with her husband, their 5 daughters and their 15 growing and active grandchildren. Kathy's busy family may be the reason she is always the voice of calm in our busy and ever-growing practice. While trained as a chairside assistant, Kathy shares duties at our front desk with our office manager.
---
Almira Spahic, Dental Assistant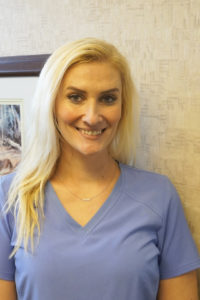 Almira joined our office on a full time basis in 2018 after working with us on a part-time basis for several years.  Almira has a very calming and empathetic demeanor with our patients, making them feel at ease.  She is a good listener and enjoys engaging our patients in conversation.
---
---
.
---
Mary Yarck, Reception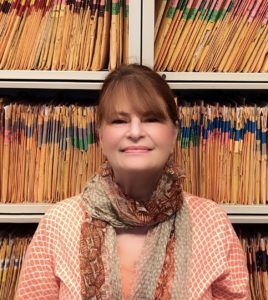 Mary joined our practice as a receptionist on a part-time basis several yearsago. She is a welcome addition to the office who maintains the continuity of a warm and welcoming office when filling in for Mary Hogan and Kathy on the weekends. She is very astute in helping patients navigate and understand their dental insurance concerns.